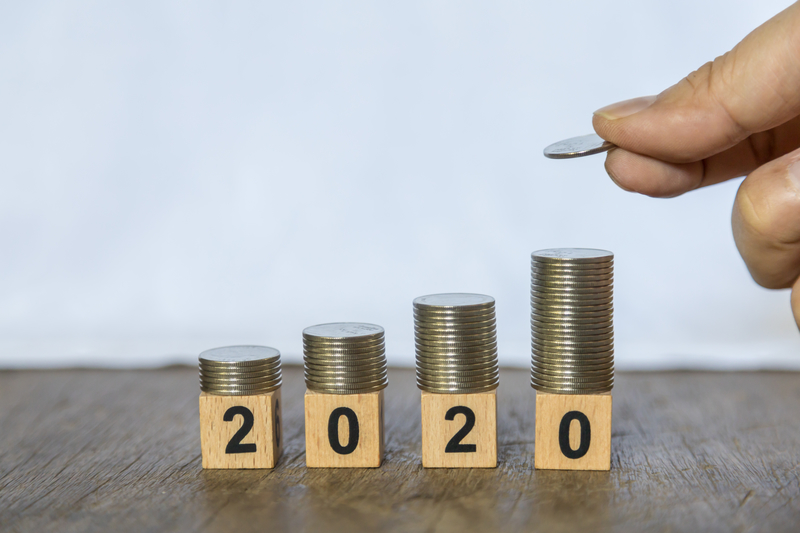 31 Dec

Take Control of Your Wealth for The New Year
Financial Wealth
When it comes to financing, most people have a common goal: to be financially comfortable. But getting to a place of financial comfort can be a journey filled with many challenges. Achieving financial comfort requires a lot of discipline, perseverance, and financial planning. So, how exactly do you become financially comfortable? 
Even though most people rely on conventional methods to make investments and make money, the best thing to do is get assistance from wealth management experts. They can help you come up with an effective way to make your savings work for you. 
What is Wealth Management?
Wealth management is an investment-advisory discipline aimed at offering a variety of financial services to businesses and high net worth clients. The main goal of wealth management service providers is to ensure that their clients achieve proper management of their finances. 
Wealth management combines investment and financial counselling. There are additional services such as estate planning, accounting services, and legal planning. These can be provided under the umbrella of wealth management services.
Why is Wealth Management Important?
Most high net worth families and businesses have used wealth management services in the past to ensure proper placement of their money and assets. Taking such an approach also ensures that one will make a high return of wealth from their investment. Here are twelve reasons why wealth management is such an important service:
1. Feel more secure with your money
It can be stressful trying to manage your finances. But if you can become comfortable in your finances then you can lift a weight from your shoulders. Wealth or family wealth management is one of the most effective ways to handle financial stress even during the most challenging financial situations. 
2. It's key to your retirement
It's becoming increasingly challenging to live off your pension alone due to the ever-rising cost of living. The good thing is that wealth management can be used to make a proper retirement plan, allowing the client to live off the returns of their investments.
3. Better cash flow
Wealth management is an effective way of monitoring someone's spending patterns. By knowing more about the spending patterns and expenses of an individual, the right measures can be taken to ensure proper cash control hence better cash flow. 
4. Financial understanding
When seeking financial comfort, one of the best things to have with you is financial wisdom. Managing wealth gives an individual the knowledge and understanding that is important in saving and investing their money. 
5. Family security
As an individual, family wealth or wealth management can go a long way in ensuring that your family enjoys financial security no matter the scenario. This is a way to guarantee peace of mind for you and the ones you care about. 
6. Reliable standard of living
During difficult times, the savings gathered from proper planning can be highly beneficial. An example of this is when the main source of income in a house is unable to work. If there is enough insurance coverage during such a time, it can be used to replace lost income.
7. Easier wealth transfer
Wealth transfer is mostly used by people who have collected a lot of wealth. Other than guaranteeing that a client's wealth is protected, wealth managers also ensure that wealth is transferred according to the wishes of their client.
8. Helps in maintaining wealth
Every client has unique financial objectives. No matter the situation, wealth management is one of the most important tools that can be used to maintain wealth as well as meet other financial objectives. 
9. Helps in setting priorities right
To achieve financial freedom, one has to discover their goals and set their priorities right. Wealth management can be used to help a client identify their specific financial goals while also helping them to prioritise what is more important to achieving their goals.
10. Set the pace and risk-level for investments
Every individual or business has a unique way of approaching investments. This means that as a company you may require different investment-related advice. Depending on your goals and capabilities, wealth management can provide just that.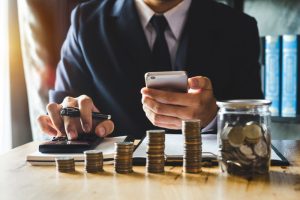 11. A healthier relationship with money
Two factors that can encourage you to make good financial decisions are:
Close monitoring of purchases/investments

Experience of investment growth
Wealth management presents you with a platform to foster a healthier relationship between you and your money. 
12. Financial success 
Your goal should always be to gain financial comfort. When used in the right way, wealth management guarantees financial comfort and success. The journey can be long but it's always worthwhile.
Final thought
Managing wealth, whether as an individual, family or business is one of the best ways to get closer to financial security. The cash gains are long-term. Your prosperity over time is linked to how well you managed your wealth. Just be sure to choose the right management firm for your situation, as this obviously has a direct effect on the results you gain.
If you would like to speak to a professional about your wealth management, get in touch today on 01733 345525 or pop us an email at hello@aureafp.co.uk.